Cabinets in Honolulu, Hi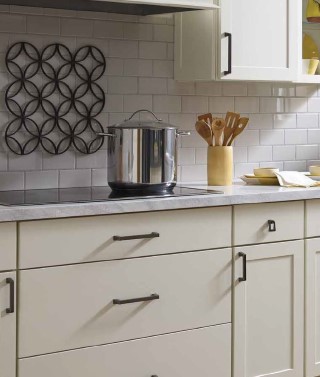 Cabinets provide a frame for this room, as well as essential storage space. To purchase products at the lowest kitchen or bathroom cabinet prices, come to ProSource of Honolulu. See hundreds of brands, finishes, and colors in our cabinet showroom at wholesale prices.
Our business model is based on offering our customers wholesale prices. This is possible because we buy in a consortium of 135 showrooms. The numbers give us the power to choose the best brand names and pay the lowest prices. You see the savings when you come into our showroom for your kitchen or bathroom remodeling project.
Shop for Cabinets with Help from Your Account Manager
Choose wholesale cabinets that are as affordable as they are gorgeous. We offer a wonderful selection of different sizes, materials, door shapes, and hardware options for you. We even provide cabinet lighting that cleverly sits underneath the top row of cabinets to illuminate kitchen counters.
Ask your designated account manager to share his or her extensive product knowledge so you can make an informed decision. We work with trade professionals and their clients on kitchen and bathroom remodeling projects.
Lowest Cabinet Prices for Your Remodel
Your remodeling dollars go farther with us. Our wholesale prices make a huge difference during a makeover. Stretch your budget to choose premium cabinets or to add fancy hardware. This is why trade professionals and designers return to our showroom for all of their remodeling projects. You can even become a member for a small fee and enjoy a multitude of benefits.
Huge Cabinet Showroom
We recommend that you plan time to spend in our 10,000-square-foot showroom. That way, you can see and touch the different types and brands of cabinets, and get a feel for space and size. This is the best way to truly appreciate the special features, such as gorgeous hardware, handsome wood finishes, and innovative storage features.
Free Design for Wholesale Cabinets
Make use of our complimentary design services when planning your kitchen or bathroom remodel. We have a design professional on our staff who uses the latest software to guide you in making over this essential room. Our design professional offers you experience and expertise in making the best use of available space.
Contact us today to choose kitchen cabinets at wholesale prices and save. We proudly serve trade professionals and their clients throughout Ewa Beach, Kapolei, Mililani, Honolulu, and the Island of Oahu, Hawaii.